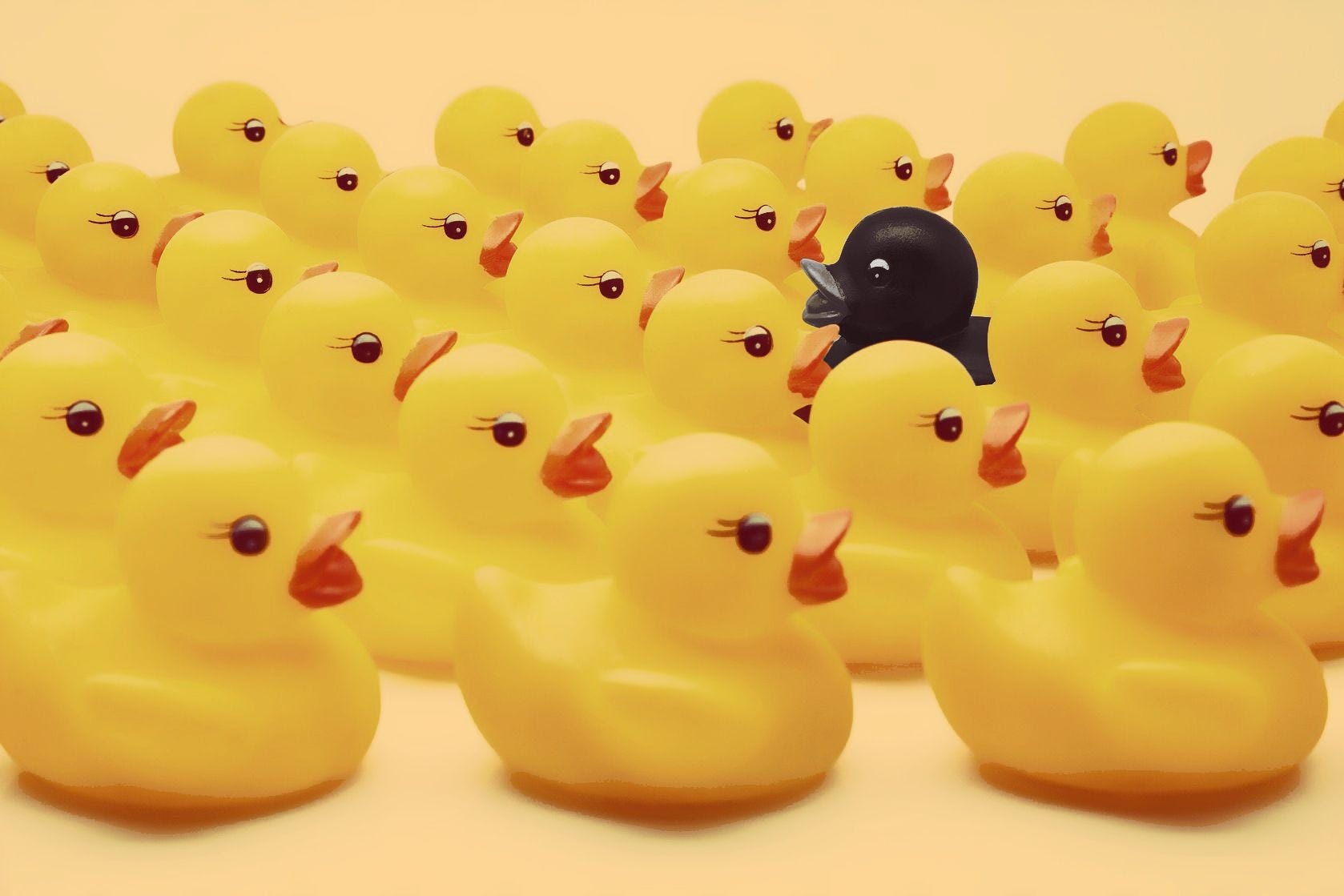 Prejudice and racism in childhood
This research program focuses on the socialization influences on children's own ethnic-racial identities and their attitudes towards outgroups. The main study is financed by
an NWO-Vici grant) and addresses questions of the development of ethnic-racial prejudice and racism in children, and how parents, schools, and media shape this development. My activities in policy-making take place at different levels of academic governance. Outreach activities include public lectures and event series, as well as a forthcoming book for the Dutch general public about 'growing up in full color' (to be published in November 2021).

Dutch tags: racisme, vooroordelen, diversiteit, opvoeding, onderwijs en onderzoek
Diversity in children's books
De Bruijn, Y., Emmen, R.A.G., Mesman, J. (2021). Ethnic Diversity in Children's Books in the Netherlands, Early Childhood Education Journal, 49, 413–423.
Zie ook artikel op website RTL.


Prejudice in Dutch children
De Bruijn, Y., Jansen, C., Emmen, R.A.G., Mesman, J. (2021). Interethnic Prejudice against Muslims among White Dutch Children. Journal of Cross-Cultural Psychology, 51, 203-221.
Ethnic diversity in textbooks
Mesman, J., Van Veen, P.D., Van den Rozenberg, T., Zicha, L., Groeneveld, M.G. (2019). Etnische diversiteit en stereotypering in schoolboeken voor de brugklas. Rapport voor uitgeversorganisatie de GEU.
Webinar on Antiracism at universities
Dutch webinar by The Royal Netherlands Academy of Arts and Sciences , together with Mitchell Esajas, Sheila Sitalsing, and Vinod Subramaniam.
Podcast antiracism at Leiden University College
As part of the Students-4-Students program by ECHO, we recorded a podcast with LUC students Shivalika Madkulgar and Dewi Laurente, chairs of the LUC Race & Ethnicity Committee.
National Advisory Committee
As a member of the Dutch national advisory council for diversity and inclusion in higher education and research, I contribute to advising the ministry of Education van OCW about the national action plan. Link to video of launch.
Me, Asian?!
In 2018-2019, a team of Asia enthusiasts at Leiden University College organized an event series called 'Me, Asian?!' for young adults of Asian descent in The Hague. The goal of these events are to bring people together from different Asian groups, reflect on their Asian heritage and how they are viewed in Dutch society. I co-hosted the series with writer Gustaaf Peek. The series was a big success, and a summary of the events can be found in this newsletter.
Neutral in science?
In science communication about sensitive topics such as racism and sexism, scholars are often expected to take a neutral position. But is this even possible? This topic was discussed in the Dutch Vakconferentie wetenschapscommunicatie (2020).

See also my column in Th@ma (Dutch).
The Pale Blue Dot event
The Pale Blue Dot event (2020) celebrated the 30th anniversary of the iconic picture showing the Earth as a tiny speck in the vastness of space, and brings together scientists from various fields to discuss its impact on humankind. I spoke about the ways in which the pale blue dot can inspire intergroup solidarity in children. More information can be found HERE.
Publications
The NWO-Vici project on The Parenting origins of Prejudice is in its last year, and a series of scholarly publications is forthcoming this year and next year.

Mesman, J., De Bruijn, Y., Van Veen, P.D., Pektas, F., & Emmen, R.A.G. (in press). Maternal Color-Consciousness is Related to More Positive and Less Negative Attitudes towards Ethnic-Racial Outgroups in Children in White Dutch Families. Child Development.

De Bruijn, Y., Emmen, R.A.G. & Mesman, J. (2022). Navigating diversity: Maternal ideologies and associations with child interethnic prejudice in the Netherlands. Social Development.
https://doi.org/10.1111/sode.12579

Van Veen, P.D., Emmen, R.A.G., & Mesman, J. (in press). National Identification, Social Dominance Orientation, and Attitudes towards Black Pete in the Netherlands: A Person-Centered Analysis. Social Psychological Bulletin.

De Bruijn, Y., Emmen, R.A.G. & Mesman, J. (in press) What do we read to our children? Messages concerning ethnic diversity in popular children's books in the Netherlands. SN Soc Sci 1, 206 (2021). https://doi.org/10.1007/s43545-021-00221-7

De Bruijn, Y., Emmen, R.A.G., Mesman, J. (2021). Ethnic Diversity in Children's Books in the Netherlands, Early Childhood Education Journal, 49, 413–423.
https://doi.org/10.1007/s10643-020-01080-2

De Bruijn, Y., Jansen, C., Emmen, R.A.G., Mesman, J. (2021). Interethnic Prejudice against Muslims among White Dutch Children. Journal of Cross-Cultural Psychology, 51, 203-221. https://doi.org/10.1177/0022022120908346

Mesman, J., Van Veen, P.D., Van den Rozenberg, T., Zicha, L., Groeneveld, M.G. (2019). Etnische diversiteit en stereotypering in schoolboeken voor de brugklas. Rapport voor uitgeversorganisatie de GEU.

Mesman, J., Jansen, S., & Van Rosmalen, L. (2016). Black Pete through the eyes of Dutch children. PLoS ONE 11: e0157511. DOI:10.1371/journal.pone.0157511

Mesman, J. (2011). Leidsters voorschool moeten ook hun vooroordelen overwinnen. Artikel voor website socialevraagstukken.nl. Link naar artikel: http://www.socialevraagstukken.nl/site/2011/11/15/kwaliteit-van-vroegschoolse-educatie-moet-omhoog/